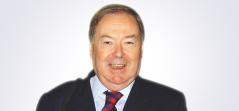 Nicholas Payne
Nicholas Payne has worked in opera since he joined the Royal Opera House Covent Garden in 1968 for the final two years of the Webster/Solti period.  After a spell at the Arts Council of Great Britain during the early 1970s, he worked for four different UK opera companies over 27 consecutive years.  At Welsh National Opera in Cardiff, his responsibilities included finance, labour relations, marketing, planning and programmes.  He was then appointed General Director of Leeds-based Opera North, a company which he built up over a ten-year period. 
He returned to London as Director of the Royal Opera Covent Garden during the 1990s.  He was subsequently appointed General Director of English National Opera at the London Coliseum. 
Since 2003, he has been Director of Opera Europa, for which he has built up services and a membership of 188 opera companies and opera festivals from 41 countries and has established it as the leading professional opera association in Europe. 
A jury member for AsLiCo's competition for young European singers in Como, the Belvedere in Vienna, Neue Stimmen in Germany, the singing competitions in Dresden, Moscow, Minsk and Riga, he was also chairman of the jury for the Kathleen Ferrier competition in London, the International Festival Operatic Singers in Tirana, Albania, the BBC Cardiff Singer of the World 2013 and the International Vocal Competition in 's'Hertogenbosch in 2017.